If you roll your cursor over the "Home" menu item a submenu "Login" will appear.
Click it.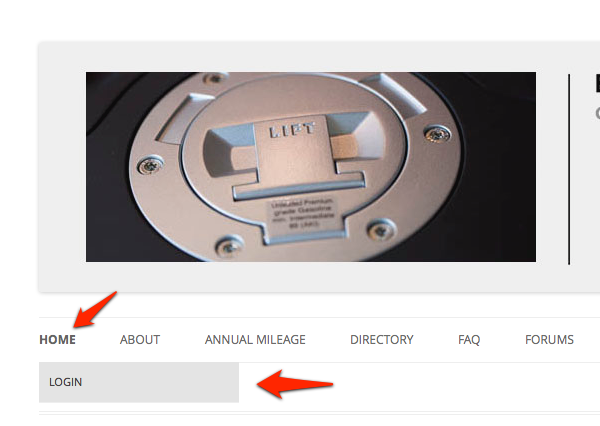 Now the login window will appear. Enter your full email address that you used when you registered for the website as the login.
Notice the link labeled, "Lost your password?" Click the link and change your password. Now you can login to the website.