Login to the website. Your login is your full email address
http://bmwmcindy.org/wp-login.php or look for the form in the upper part of the right margin of the home page.
Go to your account Dashboard. There will be a pull-down menu in a dark strip at the very top of the webpage. Put your cursor on the name of the website and a pull-down menu will appear. Select "Dashboard."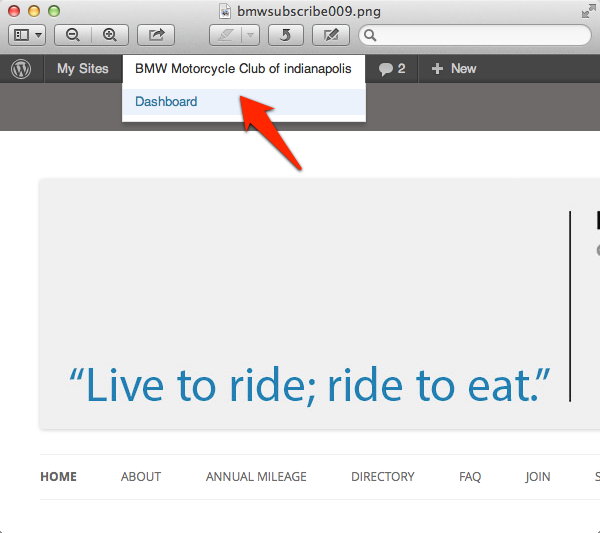 Near the bottom at the left-hand margin you will see an icon with a pencil. Select "Your Subscriptions."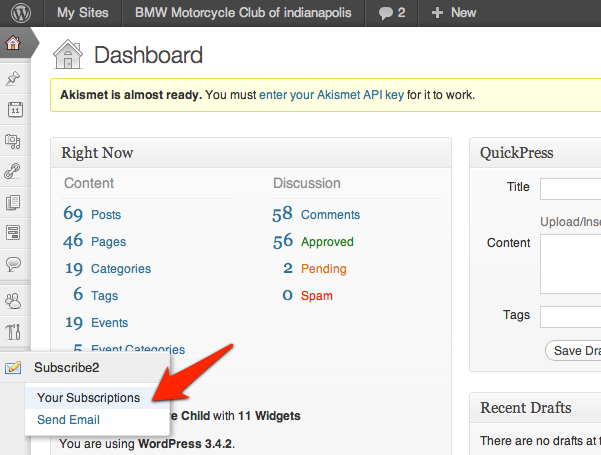 Make sure the box "Subscribe to all Categories"  is clicked. All the category boxes will then be checked.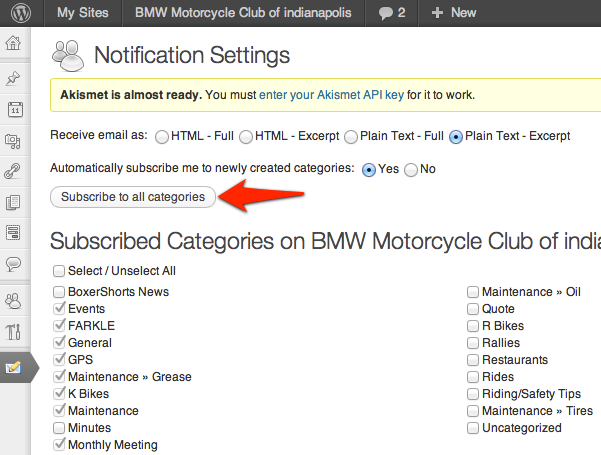 Make sure the "Yes" radio button is selected to automatically subscribe to newly created categories.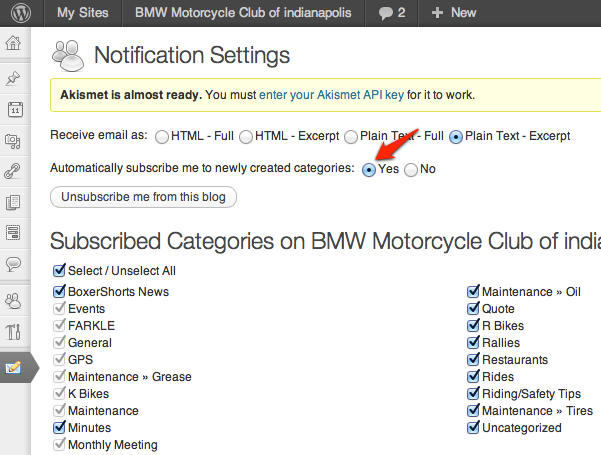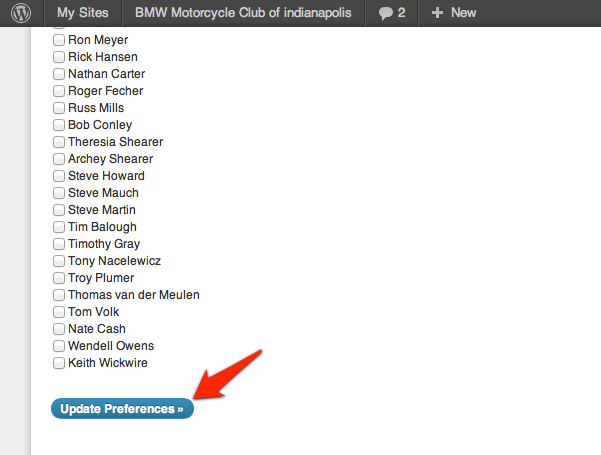 Finally scroll down and click "Update Preferences." Otherwise your changes would not be permanent.
As new items are posted you will receive an email.
It is easy to create filters for your email app to automatically move these to a folder you create if you wish. Or–simply delete them if you are not interested the post.
---