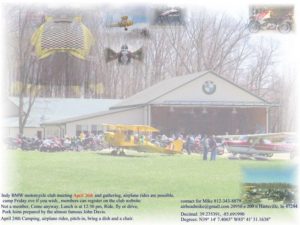 Click on the picture above to see full size 
This is both a meeting and an event!
To sign up, visit the Calendar page, and click on the meeting information.  Please be logged in first.  Attached are links to a couple PDFs with driving directions from Indy to Mike and Mamie's place.