One of our newer members has just received his new F700 GS.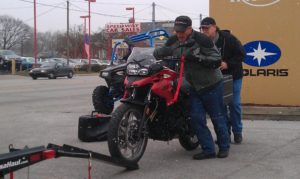 Jim Pugh was caught loading his very pretty red-ish colored two wheeler on his "get away" van which has a camper mod – very interesting in it's own right.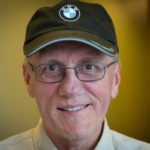 Yes, that's snow in the picture, not just a bad lens.  Here's to another chain driven member to join the swelling ranks in our local club.