I've come across a few more pictures of the legendary Bigfoot visiting the 2013 BWM MOA Rally in Salem OR.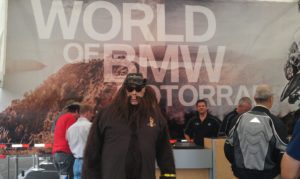 Apparently he visited the BMW demo trailer area, probably to scope out the new models.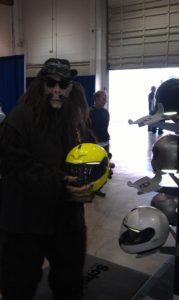 He also was seen checking out new helmets in the Vendor Building.  He created quite a stir there, although by this time in the rally he seemed to be a lot less shy around BMW folks.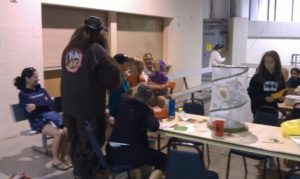 Someone caught a photo of him visiting the Children's Events area.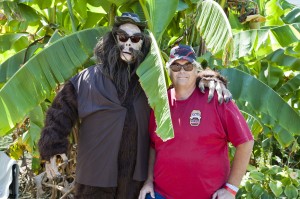 He must have gotten comfortable enough to let folks get pictures with him.  Who knows, maybe he'll be coming to the 2014 BMW MOA International Rally in St. Paul, Minnesota, at the State Fair Grounds July 24-27.
Make your own plans to be there !